RARE SIGHTING OF MELANISTIC ZEBRA FOAL AT THE MAASAI MARA NATIONAL RESERVE.
September 18, 2019
A rare melanistic zebra foal with darker pigmentation and Polka dot-like pattern was earlier this week sighted at the Maasai Mara National Reserve popularly known for the Wildebeest Migration. READ MORE.
The rare sighting of the unique zebra foal on September 16, 2019 at the Maasai Mara national reserve popularly known for the world-famous Wild beast migration not only caused a stir inside the famous park, with guest rushing to get a glimpse, but also online where netizens widely shared its adorable pictures while acknowledging its unique and beautiful melanin pigmentation.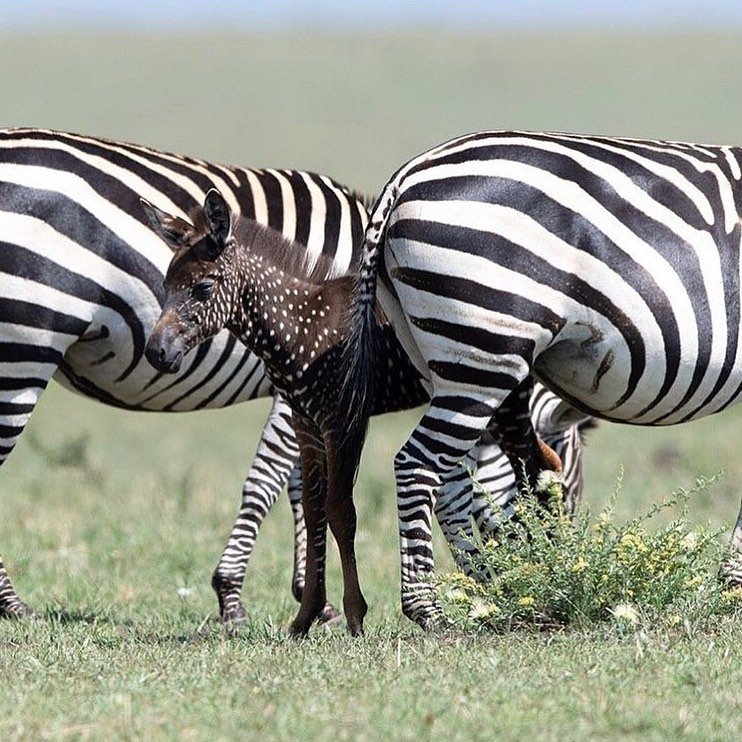 Rare Melanistic Zebra Spotted in Maasai Mara, Botswana. (Photo credits: Kenya Pics)
According to Antony Tira, a tour guide and a photographer at the Matira Bush camp who first spotted it, he recounts that moments after seeing the foal, he felt confused. "At first I thought it was a zebra that had been captured and painted or marked for purposes of migration. I was confused when I first saw it," -Antony was quoted by local dailies.
After a closer observation, where he recounts seeing the young zebra grazing and moving around next to a female adult zebra, he then concluded it was indeed a Zebra foal but with a rare melanistic disorder that causes the discoloration and thus the uniqueness in its pigmentation. While this is not entirely the first time such an animal has been sighted in the continent, as a similar incident was reported earlier at Okavango Delta in Namibia, it was the first of its kind in the park and in the country at large.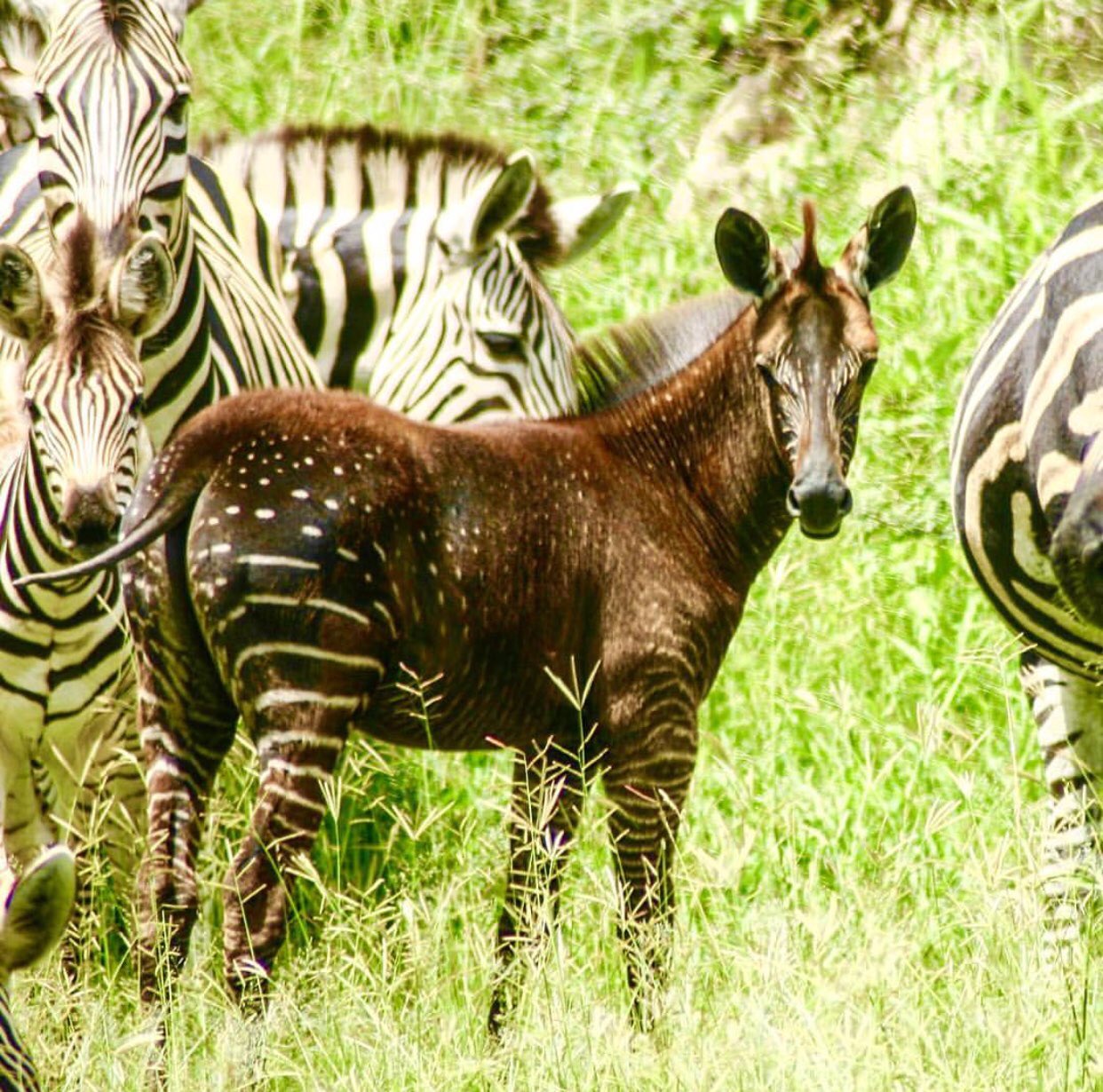 Rare Melanistic Zebra Spotted in Okavango Delta, Botswana. (Photo credits: Michael Fitt)
Over the years, numerous cases of melanistic disorders, genetic and developmental constraints in wildlife have been well documented and researched, with studies pointing to the variability in genetic mutation and development that brings about the diversity in mammalian pigmentation. In most cases mutations one specific gene, the melanocortin-1 receptor (Mc1r), have been found to be responsible for the spontaneous darkening of the animals' fur. This, as observed by researchers Kingsley et al, (2009) in their study on evolution of melanism perhaps explains the reason for the unique pigmentation of the Zebra foal, Tira, now named after Mr. Anthony Tira, the tour guide who first discovered it.
The sighting of the unique Zebra in Kenya's world famous Maasai Mara game reserve, has once again put the country in global spotlight as a renowned wildlife safari destination with great diversity in its wildlife population. This comes barely a year after the sighting of a 'black panther' a rare darker leopard near Loisaba Conservancy, Laikipia county, Kenya.
Rare Black leopard 'Black Panther' captured near Loisaba Conservancy, Laikipia county, Kenya. Photo credits: Burrad Luccas Photography)
The 'discovery' of these unique creatures in Kenyan soils has so far earned the country's tourism sector the much-needed attention not only as an ideal African safari destination but also a true paradise for game watchers.Moreover, it has incredibly lent credence to the need for wild life safari and traveling/ exploring the country's destinations not only among the locals but also among international tourist who seek to dive into Africa's wildlife capital of #MagicalKenya and explore its rich heritage and bio-diversity.
From visiting the Mara to witness firsthand, the 8th wonder of the world, to hiking at Africa's second highest point, Mt Kenya to later relaxing at the pristine sandy beaches at the Kenyan coast of Diani there are not only countless destinations to travel to but also countless ways to explore them thanks to the vast number of specially tailored tour packages we offer and the variability/unique customization in their packaging to suit your safari expectations.
Top This Week
Trending Safiris